#NewWRMHQ

2021 is our year for big, happy changes. Our new 15000 sq. ft. office space is one of them. The #NewWRMHQ is designed for ideas to flow without barriers and be based upon clear, creative judgment and complete humanity. There is plenty of space for comfort, happiness and vibrance.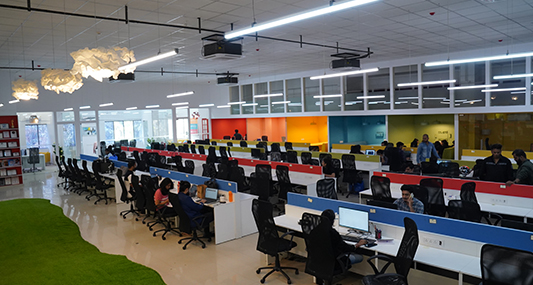 Fancy a stroll? Our space acts as a playground for our colourful ideas, unleashing our creative spirits beyond boundaries.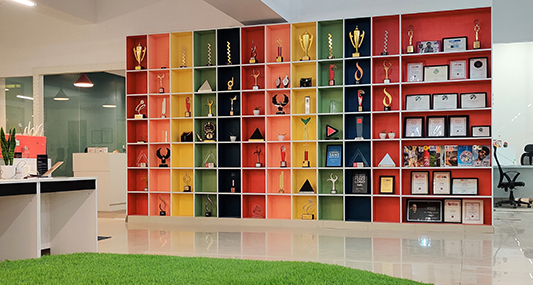 A constant reminder of our achievements and recognitions that keeps pushing us to put our best foot forward always.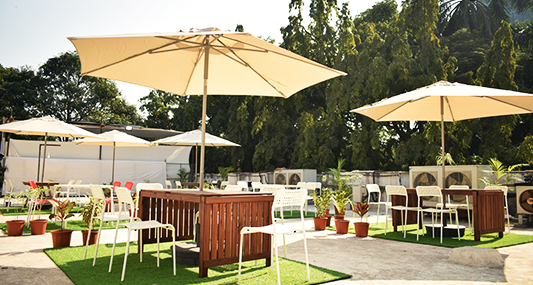 Why stare blankly at walls while thinking, when we could gaze at the big, beautiful sky? That's why we have this pretty terrace workspace.
The balance of work and play, makes Jack a happy boy. We added to our promise of great work, with great games to play.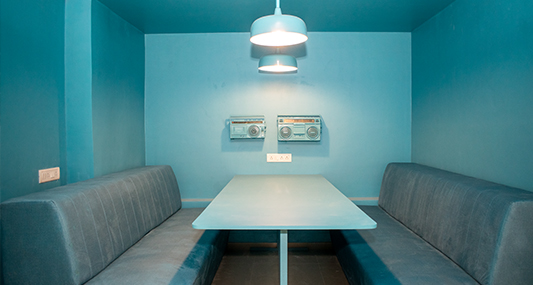 When thinking inside the box, we have to keep it interesting. Vibrant thinking pods in the office make room for colourful discussions.
Our power-packed team of 220+ employees, continues to grow stronger as you read this; both in number and skill. We are home to a balanced mix of the intuitive and inquisitive, the binary and non-binary, the abled and specially-abled; each one celebrating creativity.