What your copy test says about you

Looking for a copywriting job? You might want to read this.
"Send it in by 10 AM on Monday. Have a good weekend.", says the lady from H.R. as she hangs up. Now you have 3 party plans to avoid and a copy test to tackle. If you are a copywriter who's hunting for a job, better read on.
The copy test is the ultimate sales pitch of your talents. More valued than the CV, it's more than just a sample of your creativity. It helps the organization understand – to a certain extent – your workstyle, your passion and your potential.
Here are a few things that your copy test could reveal about you:
#1. How organized are you?
Kerning, spacing, choice of fonts – they all add up to the aesthetics of your work. If the document isn't aligned properly, it will result in a certain lack of flow to your test. Overall, it gives your test an unorganized, un-presentable quality.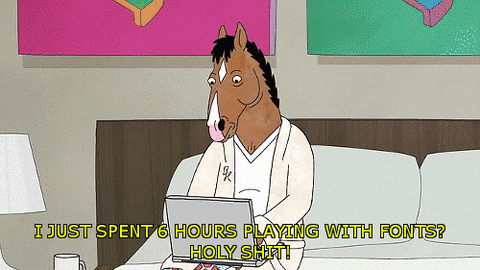 Source: giphy.com
#2. The X(tra) factor
What makes a few copy tests stand out is simply the approach. We once had a writer turn in their test with a criminal mugshot – the whole CV and the cover letter were jail-themed. Now that's memorable and clutter-breaking.
Hindol Hazra, who has recently joined us for the summers, sent in this cute movie poster as a part of his copy test.
Don't be afraid to fiddle with the boundaries and think outside the box. It's an advertising copy test, for Piyush Pandey's sake!
#3. Your proffessional standards.
+1 if the typo made you uncomfortable.
Typos are a BIG No. The last thing you need in a copy test are typos. It isn't that difficult to avoid them, either. Check it via Grammarly or MS Word's spellchecker and read it once again, to be sure. A couple of extra minutes is all it takes and the rewards are huge.
Source: giphy.com
#4. Your ethics.
Managers are constantly looking for inspiration, themselves! The moment someone sends a Tumblr quote or an idea that feels familiar, they usually, quickly track it back and if it turns out to be plagiarized, they move on. Saves so much time.
The test is for the organization to see your skills and talent, not someone else's. It's alright to find inspiration in other communication, but what ultimately matters is your articulation of it. Where's the fun, otherwise?
#5. Do you have any idea at all?
Copywriters are, after all, in the business of ideas. The thesaurus-yukt fluff doesn't hold any merit in real life unless it's backed by a solid idea. What the manager is ultimately looking for is a person who can put objective-driven solutions to words. A solution needs an idea to function.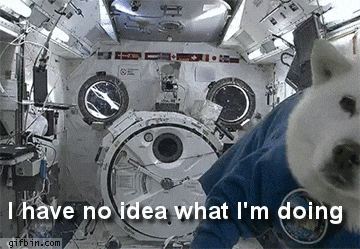 Source: giphy.com
Now that you have a hint of what your copy test might reveal about you, click here and give ours a shot.
Click here: www.whiteriversmedia.com/careers
Featured image source: theodysseyonline.com
Looking for a digital marketing job in Mumbai? White Rivers Media is always looking for talent. So if you have the knack for creativity and wish to work with the leading brands, then let's work together?