Top 10 stories that rocked the world of Digital Media –
Byte Style (7th – 11th May, 2018)
Missed out on last week's digital media updates? Don't worry! We've got you covered.
 1. Instagram adds new business tools
Image source :  evolutionis.com.ar
Instagram's rolling out much-needed updates on their messaging platform.
•The business accounts will now see new customer messages in DM instead of the pending folder.
•Instagram will also add quick replies, enabling businesses to set-up templated, basic message responses to common queries.
•Adding to the direct response tool will be 'Action Buttons' for streamlined responses.
•These updates will add to the platform's capacity to drive bottom-line results.

2. Instagram Is Testing A New Music Sticker Option For Stories 
Image source: teach.az
This move has the potential to provide a challenge to apps like Musical.ly
•Instagram's reportedly testing a new option which would enable users to add music clips to their Stories via music stickers.
•The test was reported by user Ishan Agarwal, and expanded upon by Jane Wong. As yet, Instagram hasn't confirmed the music stickers option.
•Wong notes that Instagram detected the song she was playing at the time, then added a sticker for it, which could also help improve track discovery.

3. Smart Compose: Gmail to now write emails for you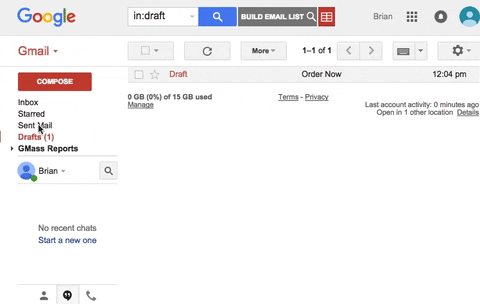 Source: giphy.com
AI powered feature revealed at Google I/O
•Building further from the Smart Reply feature introduced last year which offered three contextual replies to a mail.
•Hit the tab button to add the auto-fill text to your message, which appears automatically as you type.
•Some users can try it out now from Settings > Try the new Gmail, and then click Settings > General > Enable Experimental Access

4. Facebook And Instagram Videos Now Play Natively In WhatsApp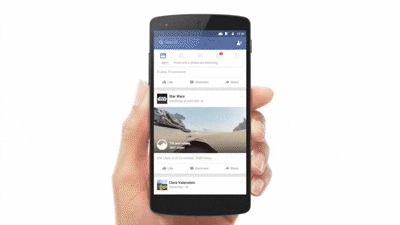 Source: giphy.com
Facebook is adding more layers of integration between the platforms it owns.
•Now you can watch videos sent by your contacts without having to exit your conversation and leave the app.
•The update of for iOS also brings new functionalities for group chat – like the ability to add and revoke admin privileges, edit the subject, description, and icon, of a group chat.
•These new features are not yet available to Android users, but should roll out soon.

5. Facebook is using your Instagram photos to teach its AI
Image source: viraltech.com.br
And when you're adding hashtags to your Instagram posts, you're doing half the job for them.
•Image recognition programs are taught using millions of manually-tagged photos in order to teach AI what to find in an image.
•Most of our # often describe what the image actually contains.
•The problem is that the hashtags we add to our Instagram posts aren't always directly related to the image itself.
•Facebook's engineers had to sort through hashtags first,  some – like #tbt or #like4like – as "incoherent label noise."
•The engineers then went on building an AI designed to sort and supervise the hashtags, hence creating an AI that is essentially helping teach another AI.

6. Google to terminate old AdWords version by the end of 2018
Image source: firstmotion-international.com
A new version of AdWords to be introduced exclusively for marketers to manage ad campaign accounts.
•By end of 2018 access to the previous version of AdWords will no longer be available.
•The latest version aims to provide a faster and more intuitive experience.
•The new version also lets advertisers find features faster.

7. Instagram Looks to Add In-Stream Payment Options for On Platform Shopping 
Image source: socialgeek.co
In-stream purchasing would be a big move for Instagram.
•The next frontier for Instagram is likely eCommerce – the platform has already been working on its 'Shopping Tags' for posts.
•Shopping Tags streamline the product discovery process through the platform and are gradually becoming more available.
•A new native payments feature being rolled out, lets you register a debit/credit card as part of your profile, enabling you to buy things without ever leaving the app.

8. Google made a fun AI-powered emoji scavenger hunt for your phone
Image source: experiments.withgoogle.com
New AI experiment shows it's machine learning tools can be used to make fun games as well.
•Use your phone's camera to find objects that match emoji within a time limit. Each one you find increases your time.
•Try the game at: emojiscavengerhunt.withgoogle.com

9. Emoji Sliders Are The New Way To Poll Your Friends On Instagram
Image source: medium.com
Emoji Sliders let you ask and answer questions with an animated emoji on a sliding scale.
• Instead of a YES/NO type question. This way you can know ask "how much" instead of just "what."
• Emoji will animate as you drag it up or down the scale.
• Each answer will cumulate to show the average of all responses, but you can also see the individual response from each of your followers.
10.Facebook Launches New Tools For Mother's Day 
Image source: lighthouseinsights.in
Mother's Day is a huge event for social media communications.
•Facebook users will see a notification highlighting the various ways they can pay tribute to their Moms – cards, photo frames, etc.
•Meanwhile, on Messenger, Facebook's added a new set of themed frames and stickers to mark the event.
•Facebook's also adding specific features to Messenger Kids, with frames and stickers for younger users to add.
Goodbye for now, friends, but we look forward to seeing you next week!
Featured image source: pixy.org
White Rivers Media, a leading digital marketing company in Mumbai and Delhi, that offers creative solutions for Digital, Design, Social and Video needs of leading national and global brands.